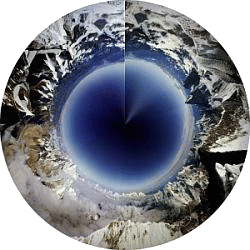 Dr. Zeus' Music
In college, my friends and I created a tape of random sounds, noise, and other various weird stuff. We used all sorts of gadgets and devices, and passed the inputs through any filters we could get our hands on. At one point we even dragged the piano in from the common room! This was all well before any of today's sound-editing software, so everything we did was live to tape.

At some point, I made a copy of the tape and sent it to my friend David. I completely forgot about that until a recent visit, during which he revealed that he not only still had the tape but he'd burned it to CD as well. He sent me a copy of the CD, which I split up into sections and ripped into the MP3s below. The sound quality suffers a bit from the tortured path it's taken, but it's not too bad.

As you might expect, the song titles are random selections from a dictionary.
---
---
[ Photography | Constructions | Drawing | Design | J-Sheets | Textures | Music ]
---